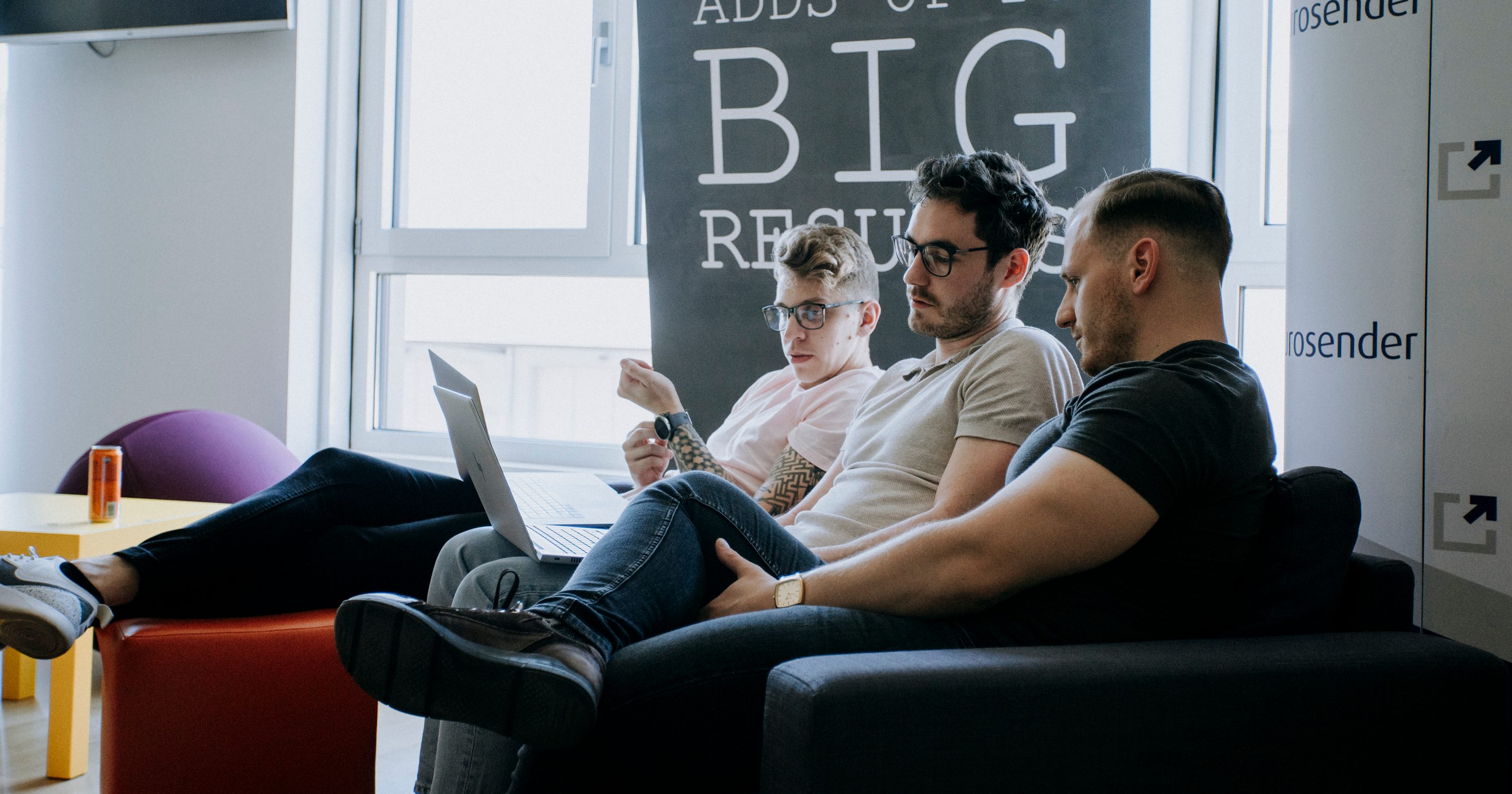 Having joined Eurosender at the early stages, Rok's career path has been strongly linked to the company's growth. Rok is currently our Head of Strategic Business Development. After many years of experience in our company, he knows all the ins and outs of digital logistics and the role of sales and business development play in writing our success story.
Rok joined Eurosender when the company shifted its focus and drew aggressive goals towards attracting businesses that could use our solutions. By contacting prospective business clients, Rok set the foundation of what soon became clear for everyone: the business segment could be the primary revenue source for our company. Rok was the one who took ownership of the B2B stream, introducing new approaches, looking for new opportunities, developing new services and exploring new ways of selling them.
First breakthrough
His next challenge was conducting in-depth due diligence of existing services and processes.
"During the analysis, I got an idea about how we could be much more efficient by pairing customers' needs with the right logistics service and provider. When we tested the new approach, we found out we can optimise the costs while keeping the service at a high-quality level. It was a huge breakthrough both for the company and for me, personally,"
explains Rok.
Soon after that, Rok started developing a pallet distribution network with a clear goal in mind: be the first one on the market to offer automated booking of pallet shipping. Not long after that, Eurosender has pioneered the solution of booking pallet transport at a click of a button. Ever since the service has been available for both consumers and business users.
From Project management to Head of the Sales Department
Our main goal at Eurosender is to digitalize repetitive logistics processes. We keep the human interference for special shipping requests that need close coordination between our team and the client on one side, and our team and logistics providers on the other side. This approach has led to the development of an entire Sales department under Rok's guidance.
"The transition from a project manager to the Head of the Sales department came as a natural direction for me because I was involved in the development of the sales from the very beginning. In addition to leading and empowering the team to put into practice everything we had already known; my job was still to look for opportunities and areas that we could further automate to maximise the revenue,"
says Rok.
Some of the transportation services you are now able to book automatically on our platform (Van delivery, Pallet shipping, FTL/LTL), had been handled in the beginning manually. It was a natural process of understanding each service's facets and how we can better optimize them for our clients. Rok and his team had perfected the model until we were ready to automate the services entirely.
Building the Strategic Business Development department
Building new logistics solutions and re-inventing outdated logistics processes are two things Rok is passionate about. Eurosender trusted his ability to discover new business opportunities and has opened a department that will focus solely on that, under Rok's supervision.
"The real magic of Eurosender team is that we are professionals with a deep understanding of how logistics work, but we do not want to limit ourselves to that. We have a strong vision of how logistics could potentially develop in the future and we work towards our goal of changing the way people have been accessing logistics services so far,"
says Rok.
For those of you eager to explore opportunities at Eurosender, this is Rok's advice:
"Show you potential and challenge the status quo. In this way, you'll become a valuable member of our team."
Interested in joining Eurosender team? Check out the open positions HERE!