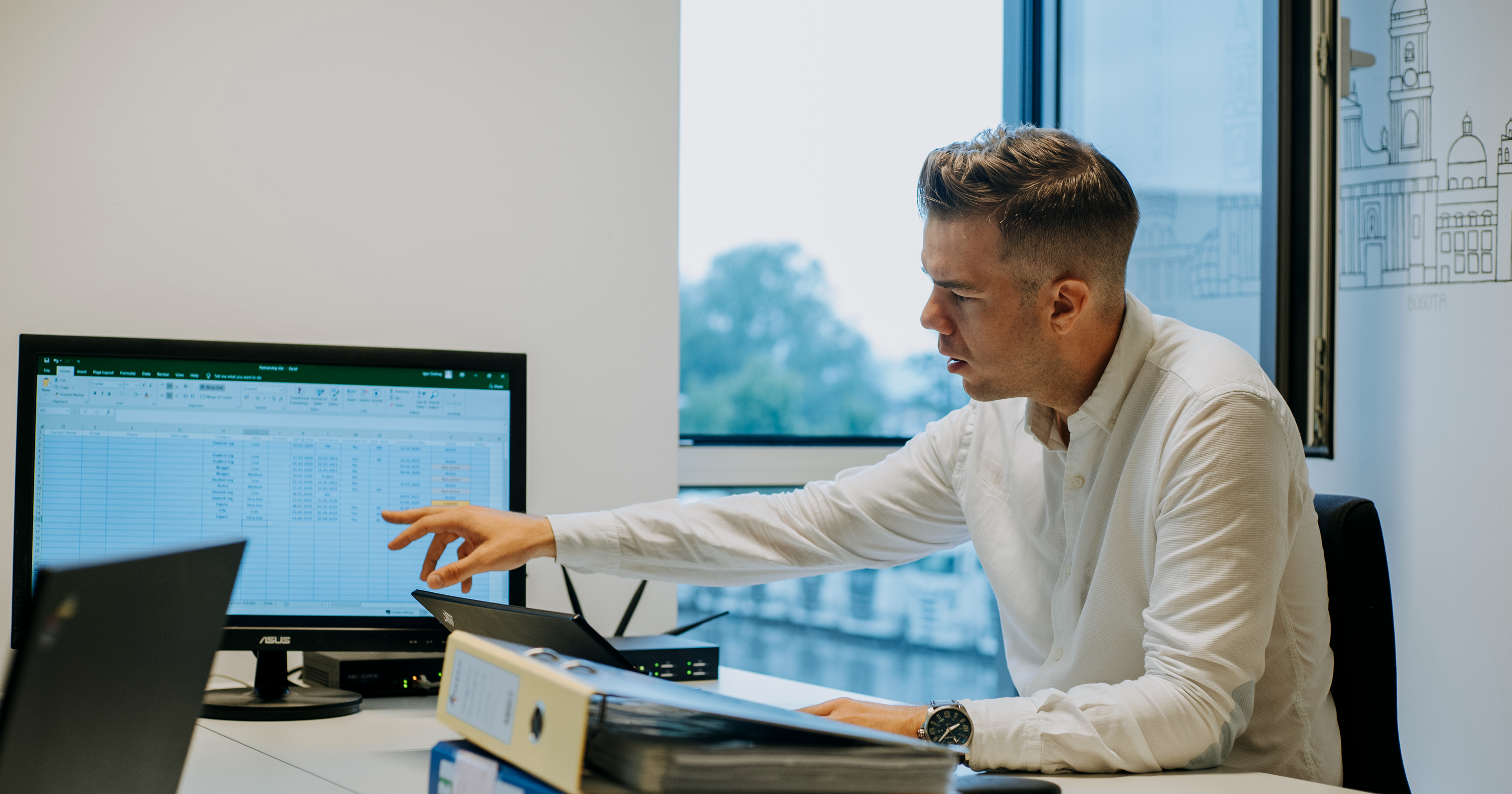 What Igor Dolinaj saw in Eurosender when he joined the team is exactly what we at Eurosender admire in him today: the passion, the ambition to grow, the need to keep moving forward, to never stop, and the creativity in doing all of that. Igor's latest challenge at Eurosender is to build and lead the Strategic Partnerships team – this blog is about how he got to this point and what his vision for the new team is.
The ultimate challenge: personalizing automation
"What attracted me to marketing in the first place is the fact that you really need to use a wide range of skills to be good at it,"
starts Igor, who joined Eurosender after getting "infected" with passion and ambitious plans at his interviews with our founders.
Igor surely does need to apply all his creative, interpersonal, and analytical skills to understand the real customer needs. As Eurosender is tapping increasingly into the B2B market, Igor points to personalization as a crucial part of Strategic Partnerships efforts. In order to be able to talk to and support all kinds of clients, even the ones with more specific needs, he is now building a Strategic Partnerships team:
"There's always been a need for an individual approach to businesses who are looking for digitalized logistics solutions. So, the decision to create this team, that will be responsible for cultivating and nurturing relationships among business clients while also developing strategies, came very naturally. It is a step towards really being the one point for logistic services," explains Igor.
Leading Strategic Partnerships
Collecting observations, turning them into ideas and later into opportunities is strongly encouraged at Eurosender, and Igor surely has an exceptional skill to do that:
"We noticed some persisting trends in partnerships we were developing across the globe. So, we decided to act on it. After a brainstorming session with the team, we started testing the new Strategic Partnerships approach with the help of our Demand Generation team and after 3 months we can already see amazing results. I am sure this new channel we are building will be crucial for our revenue growth."
Having the freedom to explore
Jumpstarting a new project with new leadership responsibilities is a great challenge for Igor:
"The biggest challenge for me is always staying performance-oriented. I am trying to find a balance between creativity and analytics. Sometimes numbers say it all but sometimes you still need to make a decision based on your own gut feeling."
There is one characteristic of marketing team dynamics that really makes taking on a challenge like this much easier and more exciting: freedom.
"We have clear and very ambitious KPI-s, but we are free to discover the best way to get there,"
says Igor.
Have ideas? Turn them into reality.
Digital logistics is the place to be right now as companies are opening to digitalization. They are willing to change, which is the crucial thing if you want to invest and use the most advanced marketing automation tools.
Suppose you are highly passionate about logistics and want to grow while developing your ideas. In that case, Eurosender is the place to be for you:
"We have a lot of colleagues who are amazing mentors and open to innovative ideas. But you do need to have the empathy, communication and organization skills to enjoy this kind of fast-paced environment. You need to see a bigger picture to work well in our team. You also need to know that it's not about ticking off tasks others prepared for you but more about doing your best to see the company actually move forward."
Interested in joining the Eurosender team? Check out the open positions HERE!