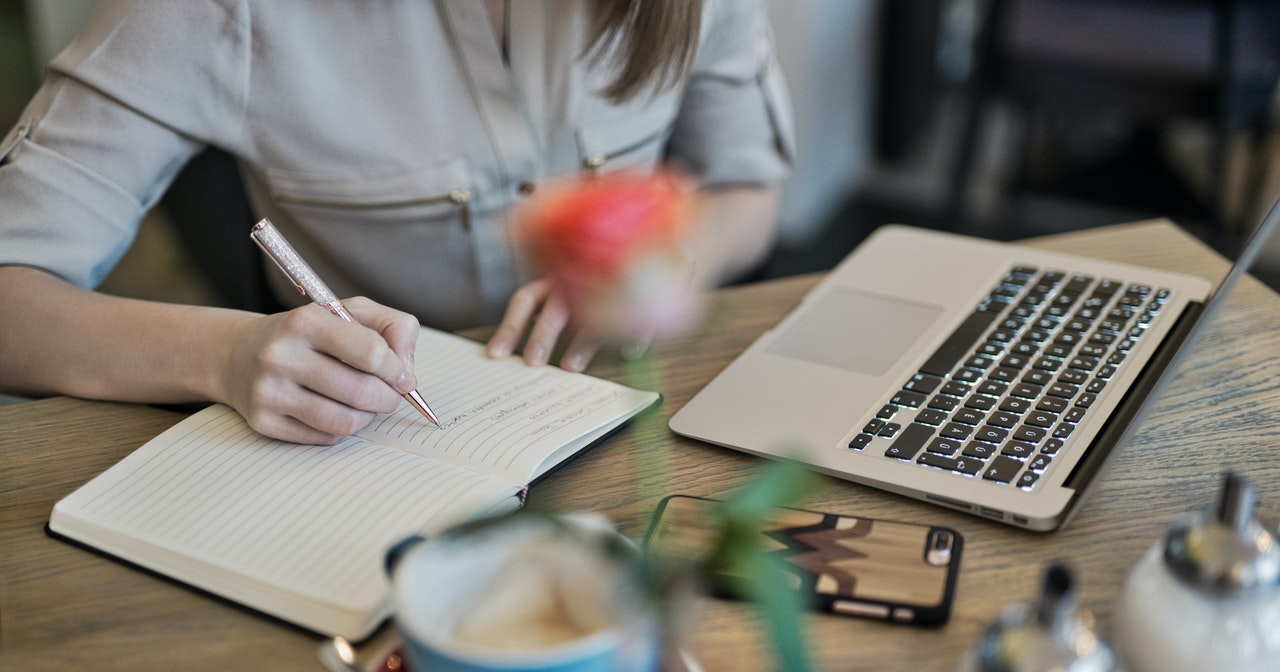 "I was looking for a job" might seem like the start of a very usual story, but Ana's story at Eurosender is anything but usual. From Customer support representative to a Senior content writer, Ana was a pioneer of internal mobility at Eurosender. She has experienced Eurosender both as a team of 10 and as a growing organization of more than 100.
"I remember how happy I was when I got the news that I was selected for a job. My excitement was even bigger when I heard a rumour that there were several hundred applications for the Customer support representative role at that time and that I was the one who made it to the end," remembers Ana.
What fast-paced really means
In 2016, when Ana joined the company, Eurosender was a team of fewer than 15 people who worked in 2 rooms. Even though it was sometimes too noisy to even hear your own thoughts, Ana quickly learned the tricks and tips of the job and supported customers' requests in Slovene, English, and French. The work in Customer Support was very different then from what it is now, but Ana remembers they already did big steps towards full digitalization of the service in her first year:
"The amount and speed of progress regarding the digitalization and the variety of services we offer was (and still is) really fascinating. After a year and a half with Eurosender, I started my maternity leave, and we were still doing quite some manual work at that time. But when I came back after more than a year, it was already all automatic."
The transition from Customer Support Representative to Senior Content Writer
After her maternity leave, Ana was offered a position in the SEO department as a content writer for French and English. She has always been interested in marketing and copywriting, and she was ready to do the next step in Eurosender. Even though the transition between the departments required a good degree of flexibility, Ana's linguistic background helped her to settle in quickly. As the SEO team grew, the department structure changed as well, and Ana soon became a team lead. What was the biggest challenge when transitioning from a team member to team lead?
"Planning and being in charge not only of the languages I am fluent in but also of languages I haven't been in touch with yet," says Ana.
No. 1 motivation: languages
Ana has been with Eurosender for more than 5 years now. What keeps her motivated?
"I really love languages, that's my no. 1 motivation. I also learn something new every single day. Working in a fast-paced industry such as digital logistics is surely never boring. Leading a team is a continuous challenge, I can't remember that there would be a single day when the time would drag by."
In addition to that Ana enjoys the "perks" in our Ljubljana, Kyiv, and Luxembourg offices such as coffee, tea, fruits, 2 screens for every employee, team buildings, education budget etc.
"All of the above make my every day at work better. But the most important perk surely is the understanding, accepting and an open team I work with. That's what really pushes me forward."
Interested in joining Eurosender team? Check out the open positions HERE!