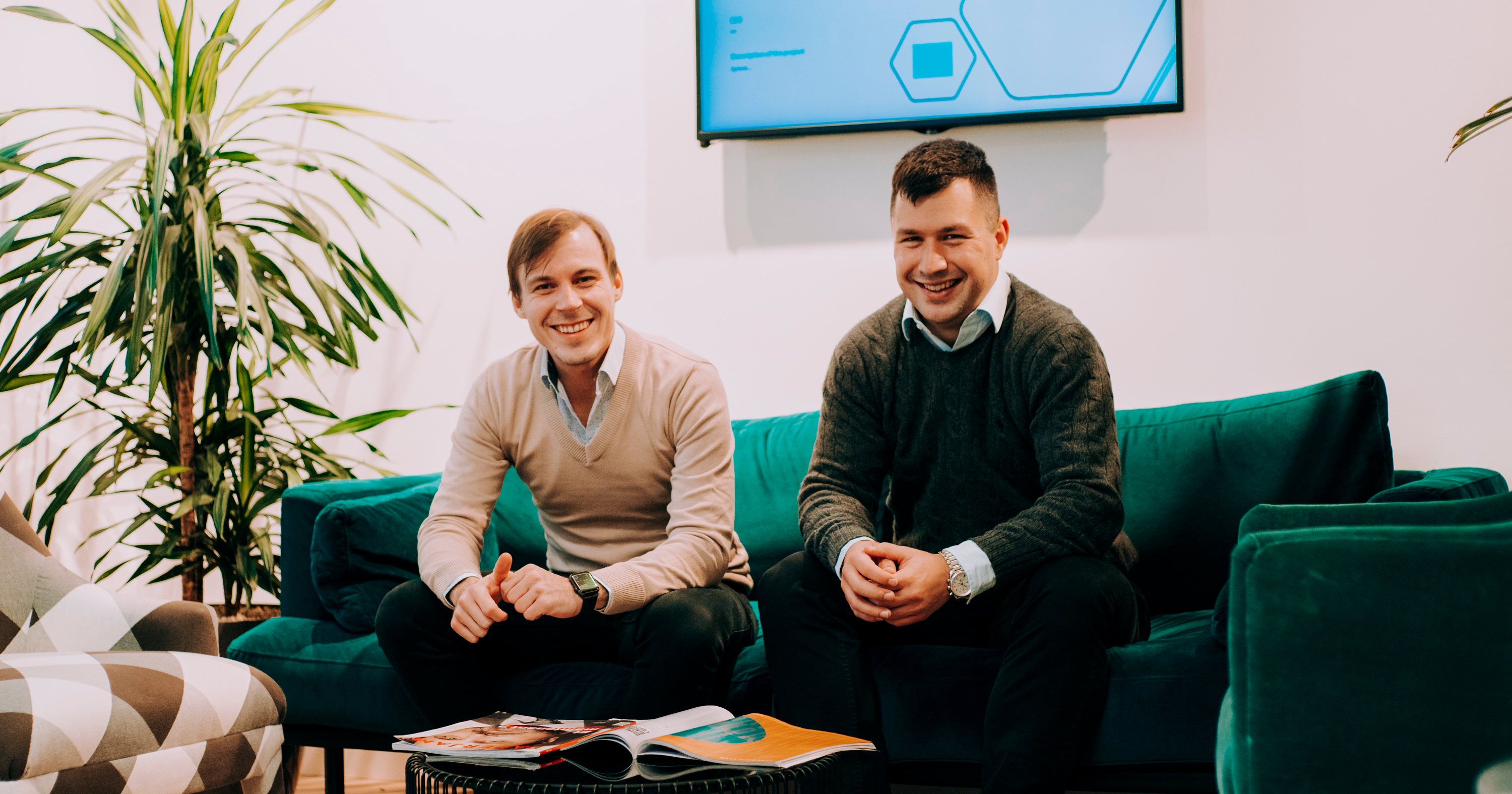 While Tim Potočnik (one of our founders, left on the picture above) was returning from a student study exchange to Poland in 2013, there was a significant number of personal belongings he wished to take back with him to his homeland, Slovenia. After reaching out to companies, he soon found out there were only a few options that offered a door-to-door courier service. Additionally, the companies that did offer these types of services were found to be rather expensive for a student budget. This is how the idea of our company was born.
Starting point
The company started as a solution to tackle the difficulty of accessing courier services in an easy and fast way. What started as a simple solution for door-to-door shipping services in Europe, catering mainly to the needs of students and expats, had soon developed into a platform primarily for businesses, that offers comprehensive shipping services, ranging from parcel shipping to freight, dedicated van delivery, and solutions for relocation and removals.
Growth
At later stages, to build upon our vision of empowering businesses to handle their logistics more efficiently and gain access to a wider array of transportation services, we went granularly and started collaborating with micro and medium scale logistics companies. In this way, we have helped businesses with minimal logistics demand to expand their fleet and ensure that no vehicle travels empty. Logistics services are only fully efficient when every van, truck, or plane reaches its maximum load.
Present time
Today, we are a curated marketplace that comprises businesses from different industries, and 3PL and 4PL providers, freight, courier, and postal operators, as well as small business owners. Our selection of logistics providers is based on two aspects we never compromise on: their high safety standard and quality of service.
Future time
We want to digitalize logistics and become the no. 1 global digital logistics hub. We are striving to become a holistic logistics platform with a sophisticated supply-chain network that is able to satisfy common logistic demands as well as the specialized transportation needs of any business. With currently over 150.000+ active private and business users, Eurosender is expanding at a fast pace and will be doing more so in the near future.
See yourself as a part of Eurosender family? Check out open positions HERE.