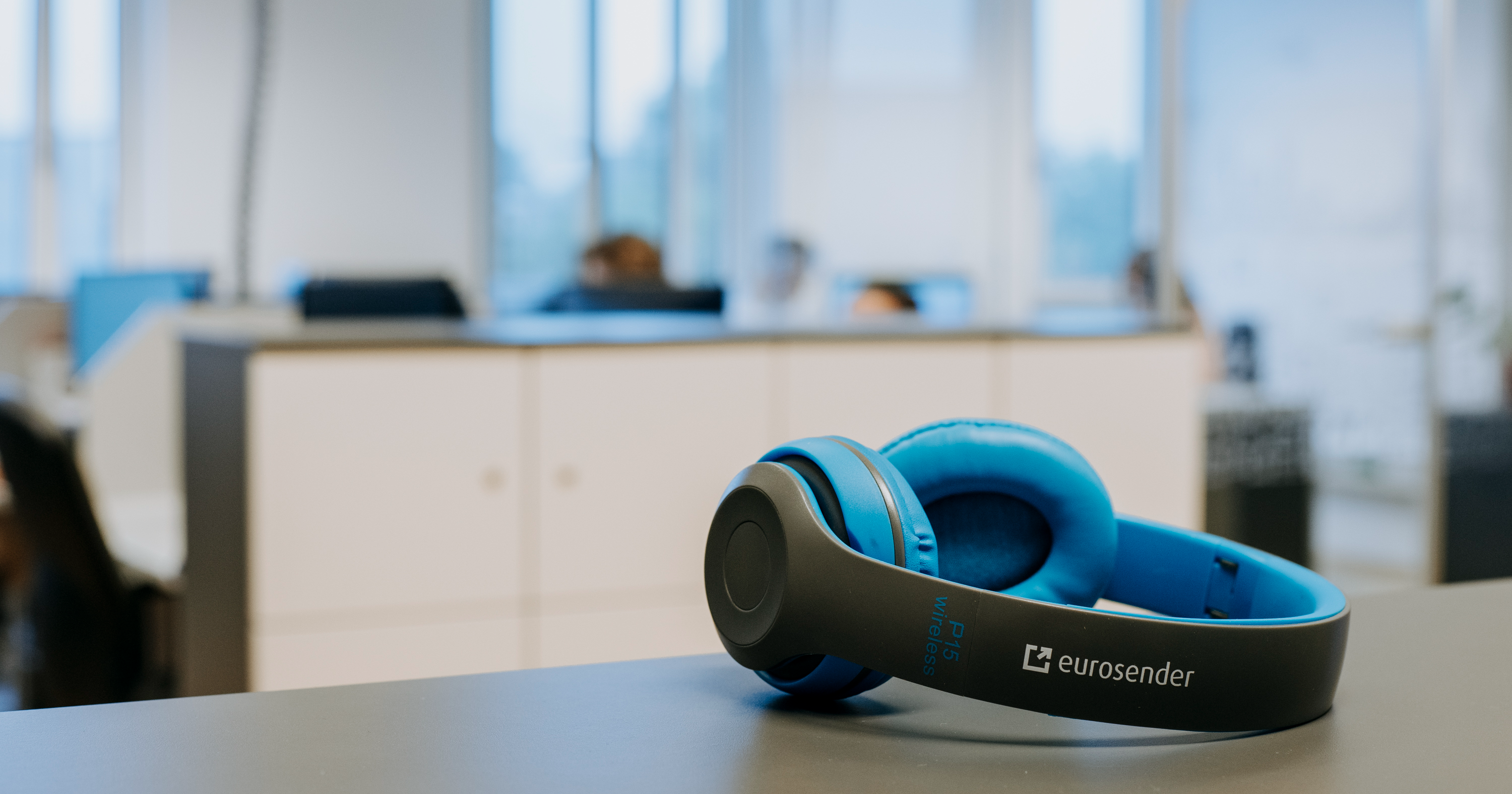 One thing is for sure: not a lot of people who are great marketers today really wanted to be marketers as kids. Mauro Henriques, our E-mail marketing manager, for example, wanted to be an archaeologist: "I fell in love with history in high school and actually wanted to go into archaeology. My second big love was music and marketing only came to sight after my father pointed out it could suit my personality," remembers Mauro. Turns out not only mums are always right but fathers often nail it too.
An interview on a bicycle
After finishing the first year of master's in International Marketing at Aalborg University in Denmark, Mauro opted for learning through an internship. He applied for several positions and went through some interviews, but an interview with Eurosender was the most special. Why?
"I actually started my first interview with Eurosender while riding a bike – I was trying to get back home on time to tune in from my laptop as usual, but the call surprised me when I was still cycling. Luckily, I found a good spot to stop and talk,"
says Mauro. No wonder he took his bike with him to Slovenia when he joined the Eurosender team not long after that.
Mauro soon became a part of the Business Development team that was at the time looking into the Portuguese market. He grabbed the opportunity to deep-dive into lead generation and e-mail marketing with both hands and set up the first e-mail campaigns that yielded amazing results. This is how he remembers his early work at Eurosender:
"Looking back, I can see that Eurosender trusted me 100 % even as an intern. That is a really rare thing to have in any kind of job. So even though my initial plan was to start my own business after the internship and to move to Milan, I decided to stay with Eurosender and establish an e-mail marketing team in Kyiv."
Quantity out, quality in
"I believe hyper-personalization, as well as automatization, is the future of Email Marketing. Nowadays everyone competes for consumer's attention and if the messaging does not include relevant product/service information or content, we may not achieve the expected results. The goal is basically to improve the first contact and maximize the chances of converting leads into customers and afterwards, follow the customer journey to engage and increase the retention rate,"
says Mauro.
That's why his team is now focusing on more personalized communication with partners and customers and on discovering new channels for acquisition, increasing traffic, and after that nurturing and retaining both new and existing customers.
"Now is really a great time to be a part of the Eurosender marketing team. We have ambitious performance plans and need to use all our creativity and analytics skills to get there. That is both really challenging but also very exciting."
Top 3 skills for any marketeer at Eurosender
These are the 3 skills that played the most important role in Mauro's career so far – also 3 skills he is looking for when hiring into his team:
Proactivity: in marketing waiting for somebody to give you a task does not work. You need to be progressive and go get it yourself.
Curiosity: you can't not learn in marketing. The pace of change in digital marketing is really fast and when combined with digital logistics tempo, constant learning is the only way to stay in the loop.
Turning feedback into action: whether the feedback is good or bad, being able to convert it into the next steps really helps you to grow both personally and professionally.
Next step: relax.
What is Mauro's advice to anyone looking to join our team?
"My advice to anyone joining Eurosender is: relax. Even though we are working in logistics, which traditionally is a very formal industry, Eurosender is everything but strictly formal. Secondly: attitude is everything. Even if you do not have all the technical skills to do the job, show us your interest in learning and exploring by studying the company and maybe even pointing out some of your ideas. We have a really great team of people here. If you show us your talent, we will give you the opportunity to develop it."
Interested in joining the Eurosender team? Check out the open positions HERE!